REVERIE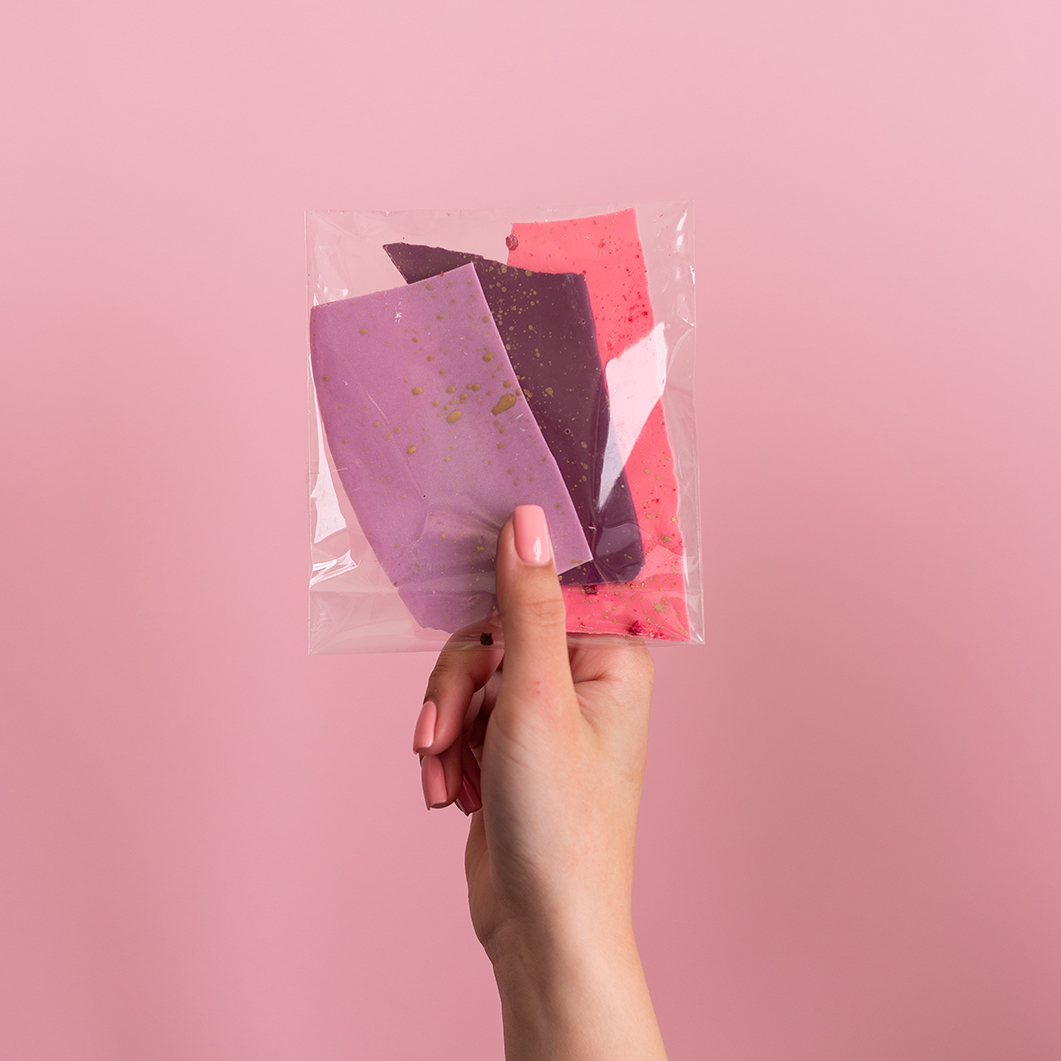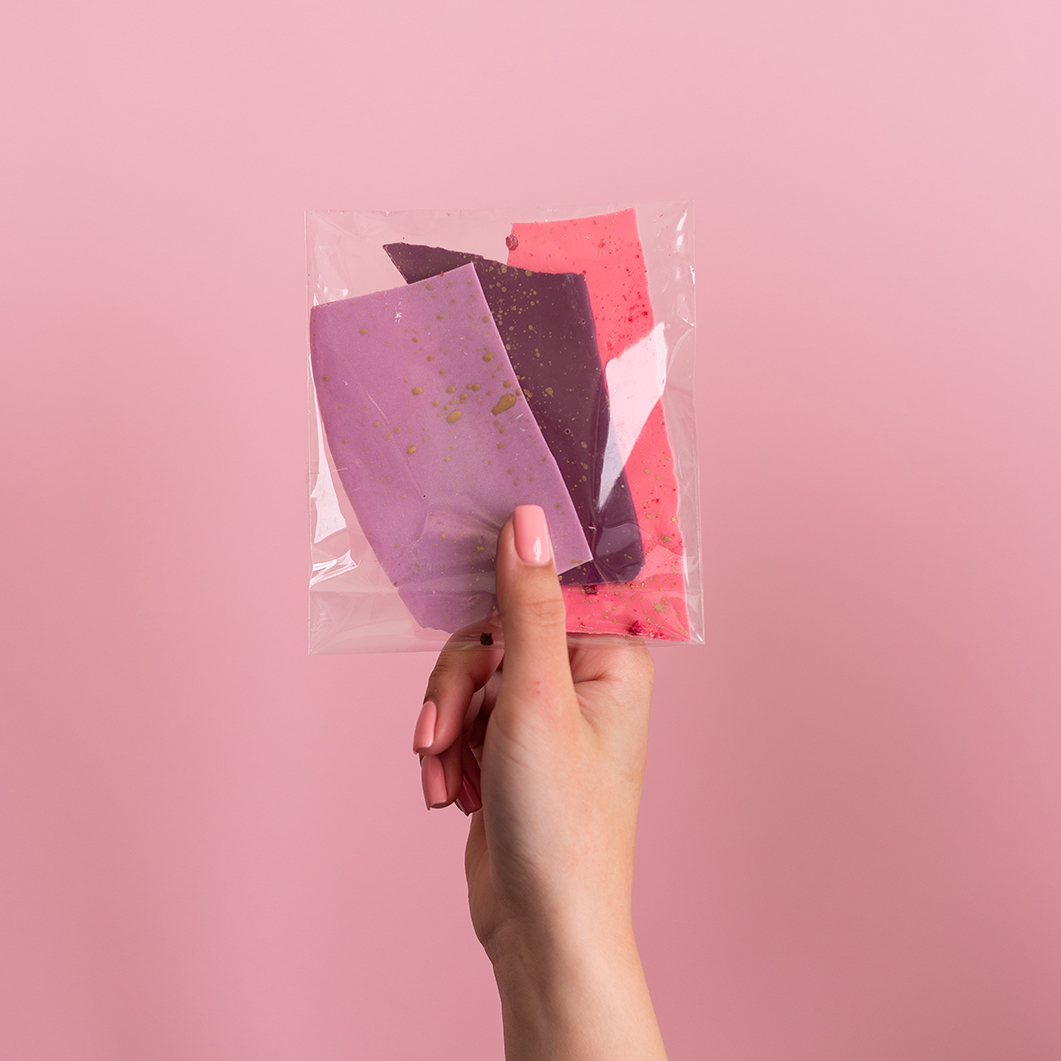 REVERIE
The highest quality couverture chocolate, tinted and finished with flecks of gold. An elegant way to say thank you to your guests.
Chocolate Colour: Light pink, Light purple, Deep purple sprinkled with milk chocolate crispearls. All finished with gold flecks.
Weight: 55 - 60g per bag | Finished Size: 12cm wide x 14cm high
Packaging: Clear sealed bag
Storage: Keep in cool dry place. Do not refrigerate | Shelf Life: Up to 6 months
Ingredients List

INCLUDES FREE DELIVERY WITHIN SYDNEY METRO AND GST.